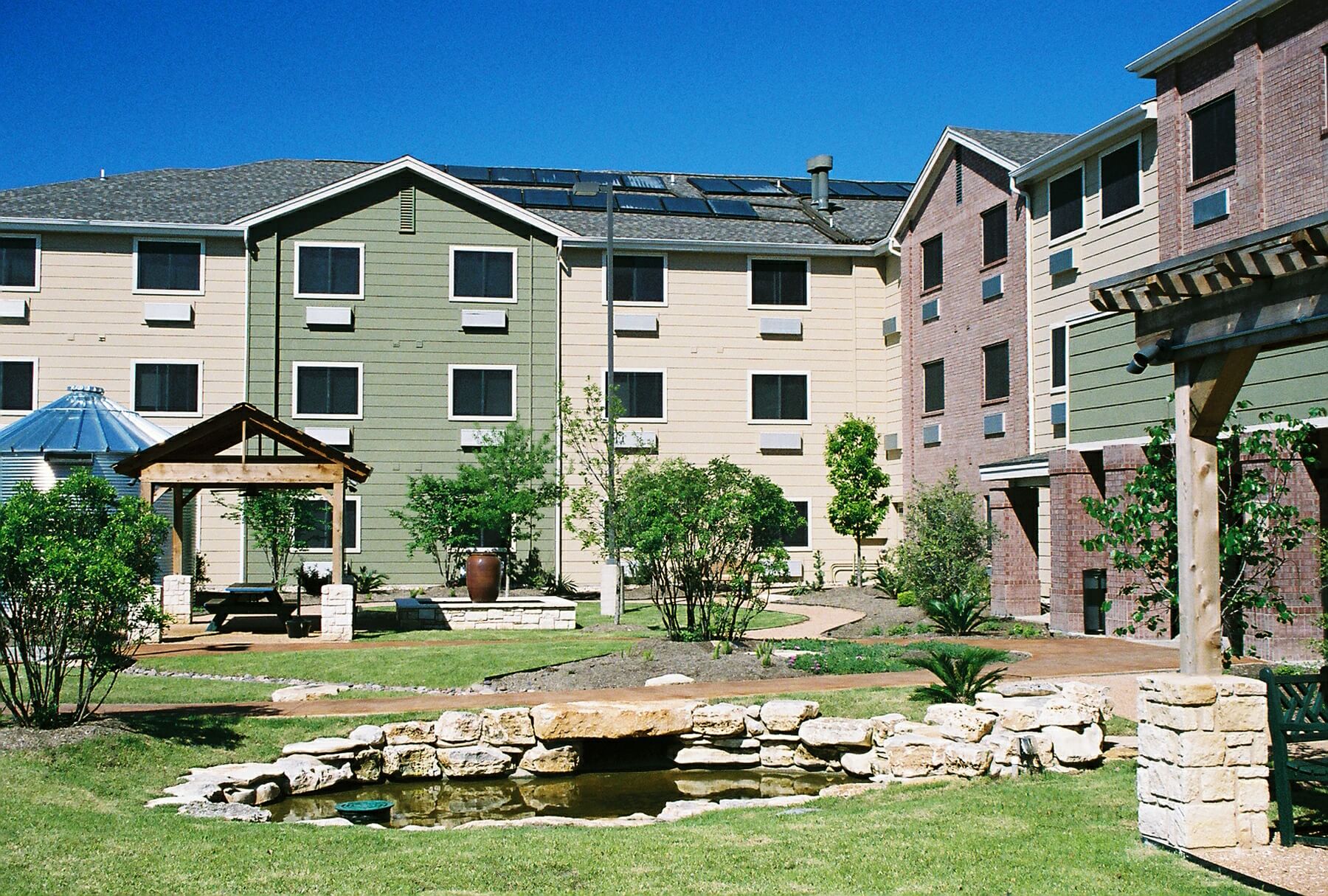 Spring Terrace SRO
Austin, Texas
+Architecture / Engineering Design
+General Construction
+Sustainable Design
A non-profit affordable housing developer purchased an existing suite hotel and wanted to convert it into single-room occupancy housing for homeless veterans, with an emphasis on sustainable design.
John Rickard, AIA (previously lead architect for Olicon Design), prepared the plans for a major renovation utilizing sustainability features such as healthy building (low VOC and formaldehyde- free products), recycling (tile, carpet and gypsum products), and energy savings (solar water heating and solar photovoltaic panels) techniques. Olicon constructed the project in strict compliance with the specified products and construction methods.
The completed project won a Keep Austin Beautiful award for its owner, Foundation Communities.
- Vintage Creek Learning Center, Austin
- Garden Terrace Apartments, Austin
- American Youth Works, Austin
- St. George's Court, Austin