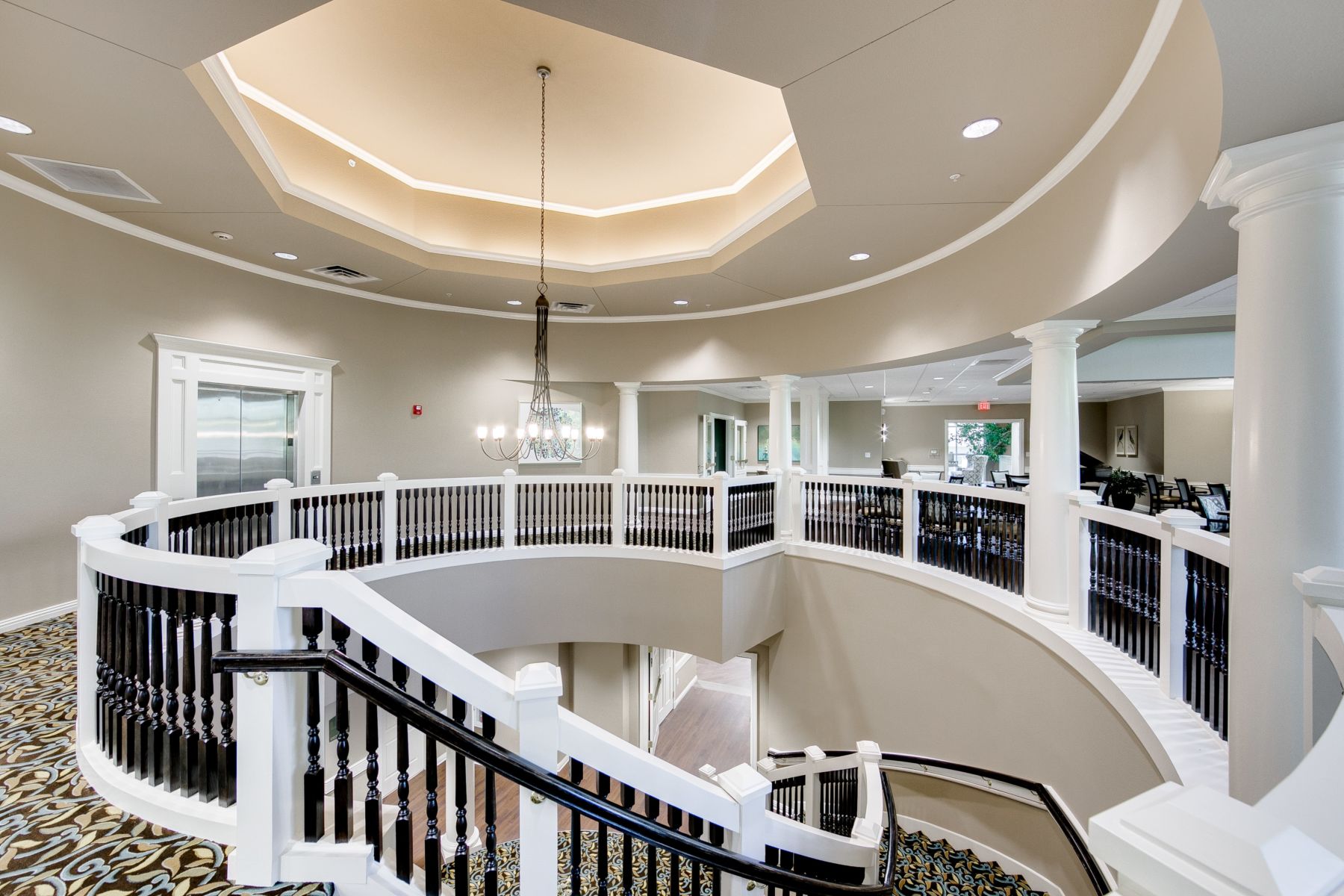 Jackson Living Center
Juliette Fowler Communities
Dallas, Texas
+ General construction
+ Negotiated contract
+ Phased construction, occupied facility
This independent apartment building underwent a complete interior renovation and the addition of a sky bridge connecting it to the adjacent assisted living building. The building was fully occupied and work was performed in multiple phases and various construction packages.
The corridors and common areas received new floor and wall finishes, as well as lighting improvements.
Multiple single unit apartments were combined to create two-bedroom luxury units.
The kitchen and dining facility received a complete design change, including a private dining area and bistro. New equipment was incorporated into the kitchen design and all appliances were converted from electric to gas. A new 2-inch gas main was run from the property line to the second floor of the building.
The rotunda was opened to allow an open and airy feel to the dining room. Modifications were made to the fire partitions and doors to allow this design.
Other new amenities included a media room, spa and beauty salon, library, community center, and fitness center.
A new 100-foot-long sky bridge was constructed between the Jackson building and the adjacent assisted living building.
- Pearl Nordan Care Center, Juliette Fowler Communities, Dallas
- Lakewood Village Memory Care, Christian Care Center, Fort Worth
- Joyce Hall Assisted Living, Presbyterian Village North, Dallas